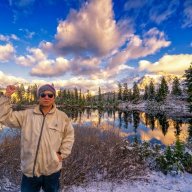 Dec 9, 2018
371
268
63
59
Empire Zeus IEM(earphone) sound pretty nice overall with nice dynamics and details.
Out of curiosity I pulled the trigger for Stax009s and Carbon amp last Saturday.
But the statement below got me a little bit upset.
Shall I have had tried Rall Sr1a instead of Stax on 14 days return guarantee?
I have to wait until July 9th to find out how Stax009s and Carbon amp will sound with Dave and Mscaler.

MrCypruz
1
2d
I got the SR1a on Friday along with the Vidar and the Performer s800 but did not have a lot of time to do a proper evaluation other than quickly running through
@Torq
's suggested songs. In a nutshell, the SR1a provide the very best sound that I've heard to date coming from headphones, period.
The bass response is the most detailed and well textured I've ever heard to date. None of the HPs that I own (009S, Utopia & Empyrean) can match its speed, attack, decay. As
@Torq
stated, the SR1a takes no prisoners, it reveals everything upstream as it is with unparalleled realism and accuracy without any coloration. Neutrality is one of its main personality traits, I guess that's why it's very highly regarded in the professional realm for music production.
In less than 2hrs of listening time, the SR1a made me reach a state of audio nirvana for the very first time, therefore I don't want to go back to anything less than this. I'll spare my other 3 headphones because I like the looks, comfort and still enjoy their capabilities.
I'm officially done with headphones for now…until the release of the SR2a!!!
https://forum.headphones.com/t/raal...ld-monitor-headphone-official-thread/3220/265
Last edited: