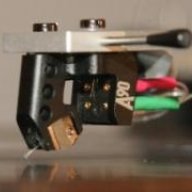 VIP/Donor & WBF Founding Member
The other two units sounded distorted by comparison and much less convincing in what I thought was a very transparent Magico/Spectral/MIT system.
I just re-read your Rossini thread's original post
http://www.whatsbestforum.com/showt...le-Redbook-CD-afternoon-at-Goodwin-s-High-End
and I see you compared the Rossini DAC vs the Berkeley Reference DAC - no mention of a Spectral (it would have been the older 4000SL at that point back in February). Also, no mention of "distorted" sounds by any other competitor(s), just not as good to your ears as the Rossini DAC. What gives???