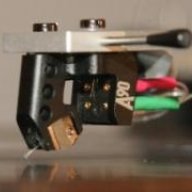 VIP/Donor & WBF Founding Member
May 6, 2010
5,977
515
340
Arriving next week, the Rocket Espresso Mozzafiato Evoluzione Type R
After so many years mastering espresso brewing, it's time to make a rather large leap, and had to have an E61 group head, a bottomless portafilter, proper PID, and direct water line connection, don't care about separate boilers. It ain't a Slayer or La Marzocco or other top end machines, but I know it will be amazing.
In terms of beans, I will continue using Stumptown Hair Bender, Intelligentsia Black Cat, and my new favorites, the 49th Parallel blends, and Espresso Vivace Dolce.
Would love to hear from other espresso lovers...
-ack