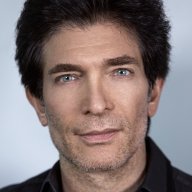 Site Co-Owner, Administrator
Jan 25, 2015
10,427
5,479
1,265
i have to agree.

sometimes you do break through the clouds and mist. it's only a personal sense, and you have to be careful not to call it fact. but you know where you are.

i've had a few of those personal transcendent music reproduction/hifi experiences like that; starting 6 years ago with my room tuning my system. i knew i was done. here i am. and since then, i have been. then the 468 dart monos. ok.....check. the CS Port linear tracker/Etsuro Gold/LFD phono cable. can't get enough of it.....always fresh and embracing. like i'm hearing it for the first time. and now the Wadax Ref dac/server combo. a new level and all the way to where it ought to be. and i'm still working through getting the best from the Wadax.

years of pushing on all these areas, and then a sense that you got leverage on the law of diminishing returns.....it switched your way. you do need time for the reality of it to settle in. and the humility to realize it might not really be going on. but with time it proves out. it's still not fact.....it's just a sense.

but i can certainly relate to Roy's way of thinking.
I love the music-motivating enthusiasm and hobby-istic romance of the geometric or quantum leap in sound quality concept. I am just skeptical that upon careful, introspective and sober analysis the sonic improvement is not actually linear.
I would like to be wrong, and
you
to be correct!