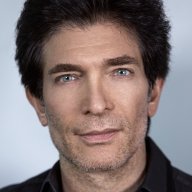 Site Co-Owner, Administrator
Jan 25, 2015
8,657
3,052
780
May I ask what you mean by "digital sound"?
I am sure that people who prefer analog in general over digital in general have their own personal definition of "digital sound."
Digital has gotten very good. I think this is undeniable. Gone in most digital systems are the "ice cubes in the shower" (Neil Young) and the bright/hard digititis of the late 1980s.
Also gone are the early syrupy tube DAC efforts to soften and smooth out the digital sonic artifacts.
All else being equal today I actually and genuinely prefer to listen to digital recordings on digital playback systems (e.g., Sarah McLachlan's
Surfacing
, Jennifer Warnes'
Famous Blue Raincoat
).
For me, today, "digital sound" is that residual hint of "dryness" I hear on most digital recordings and from most digital replay audio systems. And, for me, that dryness alone is enough to send me back into the natural and organic sonic embrace of analog.
Last edited: