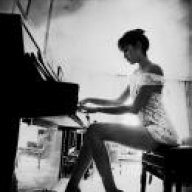 Feb 8, 2011
19,596
128
63
2019 is the year of 8K; the brand new large 2018 OLED 4K TV or/and 2018 JVC/Sony 4K front projector you just bought on last Boxing week should provide years of entertainment (five or more) with good maintenance for top performance.
There is nothing more exciting than kids opening their presents @ Christmas time and playing with their new toys with eyes wide open like the sun smiling in the snowy winter sky.
For others it's a trip to an exotic corner of the planet with a billion dollar view in the valley down below surrounded by the forests of the mountains dropping in the ocean across.
We are in a new era of magical beauty from all fronts of home theater living, in & out.
8K is the push in 2019, and who knows when the next 3D wave will hit us with a vengeance.
But fear not 3D is still supported by 4K front projectors, and the upcoming 8K ones.
That billion dollar view climbing up that mountain across the lake, it's in real 3D, so it's a natural element of our vision, another layer of true dimension, deeper than the very best 2D moving photographs.
Anyway, there is no specific category here; it's all about our entertainment on our senses; visual and auditory emotions of the heart, mind & soul. ...Marrying pleasure between films and nature. ...Between human emotions and creativity. ...From the filmmakers to documentaries to artist performers on stage and in our home theater rooms.
▪
JVC 8K e-shift Projectors Attain THX 4K HDR Certification
_____
Extra:
•
So You Got A 4K UHD TV?