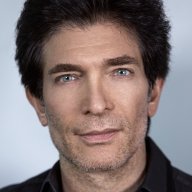 Site Co-Owner, Administrator
Jan 24, 2015
15,106
11,888
2,665
Are you holding that up as the standard and basis on which you are making your claim generalizing about streaming sounding like vinyl?
No, a $1500 turntable set-up is not the standard. I am also folding in many hours of top-of-the-line DAC auditions on Wilson Alexx V + Boulder, as well as many hours on Keith's MSB Reference, and as well as brief listens to Steve's Horizon.
Please note that I specifically was
not
talking about streaming ("high resolution files").
Last edited: