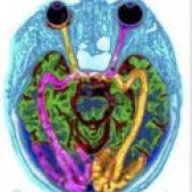 Apr 20, 2010
1,635
707
275
The use of grounding devices has been quite popular in recent years. My question is whether anyone has compare the performance of any of these units as single device, not as a supplement to another device. My query is prompted by a recent review of Jacob Heilbrunn in TAS for the Nordost QKore devices.
http://www.theabsolutesound.com/articles/nordost-qkore-grounding-system/ms
Seems to me that if any such as the QKore are really effective, they could be a genuine value compared to more expensive devices such as Tripoint.
I presume I'm not alone in always looking for giant killers. Seems the price point hierarchy is:
Taiko Sechi $
Enrtreq $$-$$$
Nordost QKore $$-$$$
Tripoint $$$$-$$$$$
I'm less interested in "thought experiments" than actual comparisons, but have at it please. Please describe if the device was used in a front end component, or power amps