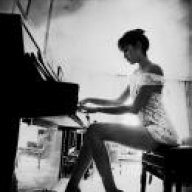 Feb 8, 2011
20,872
371
83
This was the best Marvel movie yet:
I enjoyed it immensely, for the emotions, the power and the everything else.
Overall (film value):
85
Technical merits:
- 4K HDR10 picture = 95.5
- Dolby elevated Atmos audio = 79.5
If you love comic books and if you love Christopher Nolan's The Dark Knight, there is a high probability chance that you're going to like this as well...very close, almost as equal, but not quite because it is different as it has a huge amount of CGI effects. And the music score can't equal The Dark Knight, simply not.
Last word: What a ride! It's worth taking it to infinity, definitely.
And it's only part one.
Fasten your seatbelt, you might get ejected to smithereens without.
https://youtu.be/zbuFPtxHjzI