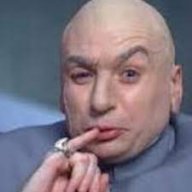 Site Founder, Site Owner, Administrator
Mar 31, 2010
29,096
997
113
Missing the playoffs not typical for NBA legends
Likely missing postseason for third time drops LeBron James down a rung
Either LeBron James is going to get distracted by his outside ventures in Hollywood this summer, or the rest of the NBA might be in trouble.
The crossroads is clearly marked, the only uncertainty being which path James takes. In likely
missing the NBA playoffs
for the first time in 14 years, will James lose the focus so essential to his day job and plunge headlong into the entertainment and philanthropic pursuits that intrigue him and fill up so many of the hours not demanded by basketball?
Or, with two additional months freed up by missing not just the postseason but The Finals for the
first time since 2010
, will James up his gym time and challenge himself physically and mentally to come back healthier, stronger and better for 2019-20, the season during which he'll turn 35 years old?
At least one of James' old cronies expects the latter. As Kevin Love
told Cleveland.com recently
, "Just having that break, being able to reassess and come back really, really highly motivated is going to be big for him. If you get 'Bron highly motivated anything can happen."
First, of course, comes a period of adjustment in processing a season without any playoff possibilities. That hasn't been part of the James brand since 2005, his second year in the NBA, back when he still couldn't legally buy an adult beverage.
Even if his body craves a longer layoff after eight straight Finals trips, during which he averaged nearly 97 regular season and postseason appearances -- cramming in the equivalent of two extra seasons -- it figures to be disorienting to be idled when more than half the league keeps going come mid-April.
It also will bump James down a rung among the game's legendary players, as measured by how frequently or infrequently they failed to lead their teams into the playoffs. From a collection of 30 of the NBA's best players ever, nine never missed a chance to qualify for the big spring tournament.