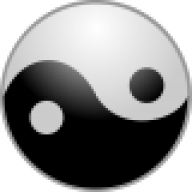 Jul 18, 2014
3,197
3,989
675
Did you upgrade the compression drivers?
After a conversation with Audiophile Bill a little while back I'm heading in a fairly different direction. He introduced me to the wonderful world of baffle research (I thought I was already fairly baffled lol) and has inspired me to rethink what I was doing and am now going to use them in a new build asymmetrical folded baffle. It's a way more involved project and I've underestimated what time it would take me but I think that the initial research and first phase of the design process itself is a good part of the fun for me.
I've drawn up the asymmetrical baffles and done a bit of 3D modelling to get a feel for the overall form factor and sense of scale and am now feeling good with the direction of the early iterative sketches… working out of symmetry it's harder to get the overall balance right but as a landscape designer we work more often with asymmetry so there was immediate attraction in Bill's idea and working in 3D makes this easier…I'm happy with that at an initial level so next up is getting the metal frames fabricated up when the trades return in the New Year so I can begin trialling the OB folded wings.
The isobaric OB sub is actually a parallel spin off project of the new build. I'm keeping with using a modular approach with the design so I have options to reconfigure and if I feel the need even to compare in other drivers. I've got the big quintet OB horn here which I love and can use as the reference in benchmarking the new build against a proven OB design in both measurements and in listening. Where it goes to from there I'm not sure… it is a work in progress and design process is something I am lucky enough to work with all the time. For me it's much like riding a dragon, you hop on and it ultimately takes you where it takes you.
Last edited: