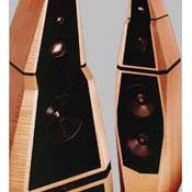 May 9, 2015
1,006
1,186
375
10 years ago I started my digital journey to streaming, using iTunes and La Rosita Streaming interfaces. All my files were ripped in WAV, so I was ending up to add Meta Data at my own.
The upcoming possibility of online streaming (like Tidal) made my digital set up obsolete, as it is impossible for Apple to allow mixed playlists of Tidal and Harddisc. The world of the Linn streamers was my answer, so I was able to use my iTunes directory and Tidal plus!!! High Res files which iTunes is still not capable of.
But the usability of all the different Apps were just not satisfying, after all the years with the smooth iTunes world.
Then came the point, were my 8TB NAS was faling while doing a back up and I list the majority of my files.
I decided to just listen to CD and to my favorite source, to analog.
For more than a year, my Lampizator Golden Gate DAC was nearly not playing any music, I also have to say, that I started to get bored with all the tube rolling on the GG, I was missing a "neutral reference" if such a source is possible at all.
On the other hand, I had (have) a lot of fun with my analoge set up.
But after this year, I started to miss some of my music, as not available on Record.
Visiting friends, I looked into their digital set ups and found out, that the most of them are using Roon as control software and that the time of standard NAS seems to be over. A dedicated Music Server is now the must be.
It became clear to me, that going back to digital streaming means a complete redesign of my digital set up.
Software:
As I liked, what I have seen at my friends homes, it was clear, what I want:
Roon
!
Musicserver:
My requirements are like this:
- Roon Core
- Roon Endpoint
- UPNP (DLNA)
- > 4TB SSD
- USB out
- LAN out
- Solid CD Ripping
- "Plug'n Play" (not Plug'n pray...)
As Computer Technology is developing fast, I gave myself a max budget of 5000,- eur , so no SGM, W20, Statement :-(
But the
Innuos Zenith MKIII 4TB ssd
has all the features I am looking for, and still is within the given budget.
http://www.innuos.com/en/catalog/go/zenith-mk3-1tb-ssd-black
DAC:
My requirements are like this:
- Roon Endpoint
inputs:
- LAN
- USB
- AES/EBU
- RCA SPDIF
outputs:
- RCA
- XLR
DAC chip
- separate for DSD and PCM
Using now Lampizator DAC's for some years, I am a kind of biased regarding possible performance and tonal balance.
But my current preamplifier (Grandinote Genesi) has a relatively low input impedance and I have the feeling, that some of my gear did a better job on my former Koda Preamp. But some sources do like the Genesi Preamp a lot, specially the sources with a low output impedance. My Golden Gate is in the range of 1500ohm, which is very high. The output impedance changes by all the different sets of available tubes. So driving the Genesi Preamp, the differences of the tubes become very clear.
Many of the available DACs with low output impedance can be found in the professional Studio market, but all of them, where I had the chance to listen to, were not according to my taste.
Lampizator has defined a standard (in combination with a matching set up), which ist difficult to match.
During the last Munich High End fair I had the chance to listen to the
Brinkmann Nyquist II
( 15000,- eur) , which was a very good demo! To my surprise, Mastermind Brinkmann managed to develop a tube output stage DAC (NOS Telefunken tubes) with only 10ohm output impedance.
https://www.brinkmann-audio.de/main.php?prod=nyquist&cat=default&lang=en
Since a couple of days the Zenith server and the Nyquist DAC do play music at my home and I have a day by day increasing learning curve.
I will share my findings in this thread in the next days.
Last edited by a moderator: