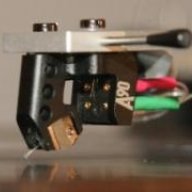 VIP/Donor & WBF Founding Member
I'm not familiar with that track, but if you removed/corrected most of the issue then you are on a winning path. I suspect this track is difficult one for sibilance at end.

For me if it happens on one or two records OK, could be simply hot mic spots that you can't make better anyways. I don't have a distortion meter and I would not get one either seems wasteful compared to how much it might happen. The other thing is if you can observe your cantilever straight on towards end of record as as long as it is not being pulled hard left or right, I would think you have it well adjusted.

Enjoy!
Thanks. This morning, after many years, I played the Reference Recordings "From The Age Of Swing", with which I've always had issues with the hi-hats, similar to said sibilance issues with voices, and again, the majority of the problems have disappeared, but not entirely. I am thinking that the cartridge/arm combo is to blame, and maybe this is the best I can do with them. If there is more performance to be had, I am really tired of micro-tweaking. Nonetheless, the LP is now so much easier to listen to; I would love to play this LP on someone else's system.