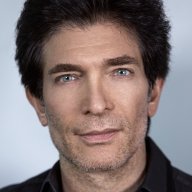 Site Co-Owner, Administrator
Jan 25, 2015
7,403
1,672
440
Thelma Houston
's "I've Got the Music in Me" (Sheffield Lab LAB-2) is one of my standard "test" tracks. I played it tonight at a friend's house on his new YG Sonja XV Jr. system. "I've Got the Music in Me" is the first track on the record.
When people have asked me "so how is the rest of the album?" I always reply "there's nothing good after the first track." I always said this because I have listened to the second track, and I decided I did not like the second track.
Tonight the needle glided into the third track as we continued to talk after we listened to the first track.
Well, it turns out that THE THIRD TRACK IS GREAT!!!
So all of you who have this album go listen to the third track, and tell me what you think.