PeterA and I started this thread to ask some general questions about damping and how it specifically affects rack systems and turntable plinths, after seeing the incredibly beautiful pictures of Ovenmitt and me on the lookout to get better SQ from my Garrard 401.
Peter has been fine tuning the sound of his rack while I have been experimenting with different wooden plinths for my DIY Garrard turntable project.
Here are some questions that came up in our discussions:
1. Is it possible to over-damp something in this context?
2. How do we know, what do we listen for?
3. How do material properties affect the actual audio signal? Is it all about controlling resonances?
4. How do we strike the right balance? Trial and error until it sounds right to us?
5. It this really about tuning the system by finding the right balance between too much and too little damping?
6. Are there any general principles that we should know about?
7. Does a Garrard realy need another plinth as a Lenco or a TD124? Or do they all react the same to differnt materials? (Idler wise)
Below are some plinths that I designed and my impressions of how they sound. I will post my findings on my project and how it evolves and hope to get some information here.
Peter has described his recent experiments with his audio rack and his resulting listening impressions in this link to his system thread, posts #1038 and #1041.
https://www.whatsbestforum.com/threads/sublime-sound.12853/page-53
I am working on my 401 myself, I'd like to know how to get better SQ with the Garrard.
I had a 6 layer birch multiply plinth and was quite happy with it, till I noticed that it is really muddled and not very open in the middle.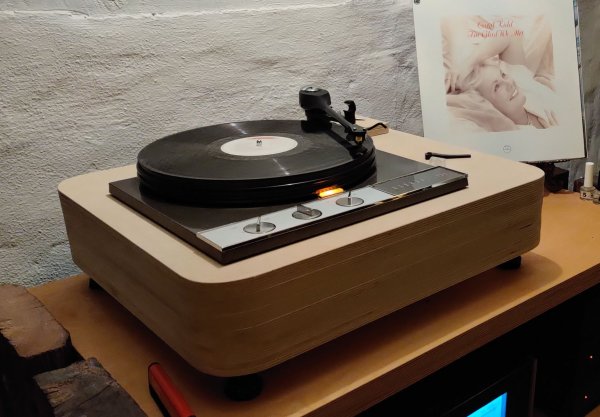 After some help from another forum, I was told to try the "Vinylista" style plinth.
This is what I have made with pieces I had around :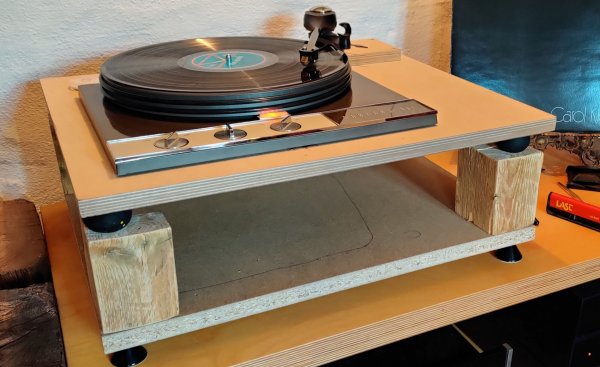 This is really something! Here there is a better defined bass, the mids have the same grip as the bass and it is extremely dynamic and lively.
But, still, the mids are not really open. Reverbs are not really there, 3d is quite flat.
In Classical music there is almost no room information. When listening Eva Cassidy, when I listen via digital, a lot more 3d and separation.
(Roon - hqplayer - ifi Purifier - idsd micro, so not really high end)
What's your experience? Can I get there or should I really think about another turntable?
My system : 401 — Helius Aurora - AT OC 9mkIII - Paradise Phono
Regards, Remco
Last edited: