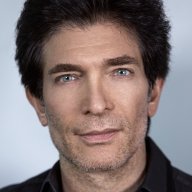 Site Co-Owner, Administrator
Jan 25, 2015
8,656
3,047
780
As part of our house repair/renovation we thought it would be nice to install a home theater system in a dedicated room. I am responsible for the audio system in the room next door, and Tinka took over the home theater project.
After meeting with and interviewing several home theater designer/installer specialists, Tinka engaged Sean Prater and Brian Nabonne of Wilshire Media Systems, of Westlake Village, California.
Our home theater project has undoubtedly been a source of prolonged frustration for Sean and Brian, as delays caused by Tinka and me at every step of the way have tried the patience of all involved. What should have been a project of a few months is now going on three years. But you would never sense any dismay from Sean's and Brian's permanently cheery demeanors and helpful attitudes.
Sean and Brian have shown great patience, and have provided speedy assistance and support whenever we have needed their help. They have been wonderful to work with, and they have rolled with the changes we have made and the decisions we have reversed along the way.
Wilshire Media Systems works with retail customers, but over time its business has evolved into one in which they often are engaged by developers and general contractors who bring them into projects. This allows Wilshire to design into new construction from the beginning an integrated approach to home automation and whole-house distributed audio, as well as dedicated home theater systems and high-end audio systems.
Today we visited Wilshire's beautiful new office facilities.
In addition to being experts at home automation and home theater, Wilshire Media Systems also offers high-end audio systems utilizing Audioquest, Bowers & Wilkens, Classe, JL Audio, McIntosh, Mark Levinson, Pro-Ject, Revel and Sumiko components.
Sean and several of his colleagues are musicians, and they have a fully-outfitted music studio on premises!
Last edited: