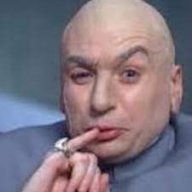 Site Founder, Site Owner, Administrator
Mar 31, 2010
35,945
7,277
2,095
For those who do not get our monthly newsletter, this was included in October's Newsletter. Please be aware that the forum will be closed for an estimated 5 hours while the update takes place
What's Best Forum migrated from vBulletin to Xenforo mid 2018.
This migration allowed us to offer a more modern and flexible forum with better graphics, image handling and many other features not possible in vBulletin.
We can announce we are to upgrade again!
We are to update our version of Xenforo v2.0.9 to the latest version Xenforo v2.1.11. This update will allow us to develop the forum even further and offer more facilities to our members and our sponsors.
For example, XenForo Enhanced Search is an add-on that replaces the built-in XenForo search system, and is built to take advantage of Elasticsearch to provide a higher performing and more flexible search system for XenForo. It allows searches with as little as 3 characters. This is a big deal and will help members find content inside the forum more easily.
We are planning this update mid October, and undergoing tests at the moment. When the upgrade date is assigned to the forum, it will be flagged up on the forum home page. We are expecting the forum to be closed around five hours while the upgrade takes place.