Boulder have announced a new product in the 1100 series on their Facebook page, the 1161 power amplifier set to debut in the next month. The new amp will be a smaller 150 watt version of the 1160, and sized to be the same depth and width as the 1110. Though looking at the heatsink of the 1161 below, it looks to be the same height as the 1160, allowing for the use of a substantial psu. Additionally the new amp won't require the big 32a Walther power connector, opening up more options to use one's own choice of power cable.
This new model fills the gap left by the now discontinued 860 stereo amp. And although the 1161's power output on paper will be identical to the ubiquitous 860, in reality the 1161 should be a lot more powerful and refined. It should also share the same casework as the 1160, incl: the beautifully machined front faceplate which depicts the topography of Flagstaff Mountain near Boulder, Colorado. The 860 sounded powerful, neutral and natural, and had excellent build quality. But having heard the 1160/1110 combo on a couple of occasions, the 1161 should take it to a whole new level being effectively two series more advanced than the 860.
This new model also likely has it's eye on other manufacturer's offerings such as the Vitus RS-101 and Soulution 511. And that healthy competition can only be a good thing for us audiophiles. As Boulder haven't officially launched the product yet, no pricing has been announced. Will update the thread as more details come to hand
.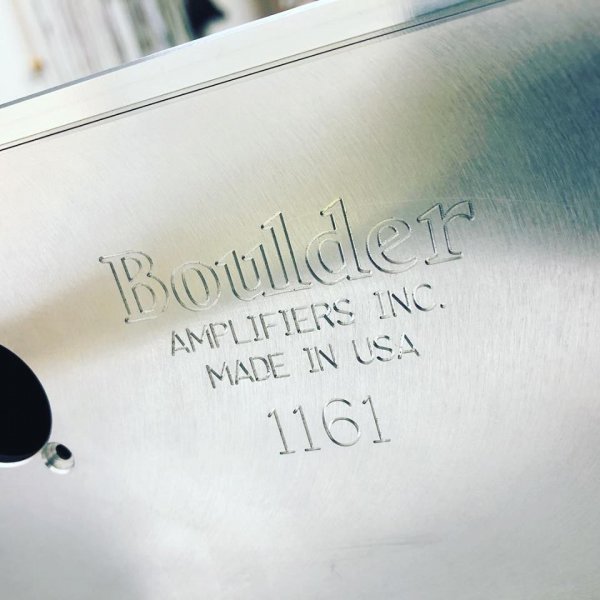 Last edited: