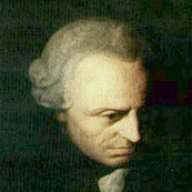 Mar 4, 2014
2,217
1,829
460
I guess saying one cleans better than the other is too controversial for this forum so we should ignore that and focus on the other aspects. It's undeniable that the Degritter has more features, finer adjustments, has a filtering system, is quieter, is easier to fill and clean, is firmware controlled, and is much cheaper.
Saying you think one RCM is better than another RCM is not controversial, but you may get called on it and need to back up what you say, or be less adamant.
There are lot's of 'comments' to be made about the Degritter and it has some of the same issues as other desktop single-LP RCMs. Most (all?) don't have open access to their wash tanks and it's nearly impossible to clean their interiors. Most don't offer a way to measure the quality of the water in the tank where the record is cleaned. I could go on, but it's not really about dissing products to declare one is best. I do think it is reasonable to discuss pros and cons. Virtually every RCM will get a record initially cleaner than it was before cleaning and that's a good thing. The viability of the analog way depends on having clean media.
A main area where I am sceptical of the Degritter approach is its sole use of the 120kHz cavitator frequency. I know why they do it and the rationales offered for its adoption, which are valid within their context - as far as they go. I'll leave it there.
One thing I liked about the KLaudio was their later work with external source water (vs. captured water) and their efforts at filtering. Productizing such wasn't cheap but they did it. Maybe that didn't catch on fast enough. The original machine's weakness (which some saw as a feature) was its lack of use of surfactants.