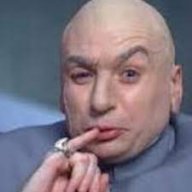 Site Founder, Site Owner, Administrator
Mar 31, 2010
30,271
1,823
113
Don

Thanks for the input

My solar panels are guaranteed at 22% over rating. Rating of my panels are 360's. I have a 10.8 kw grid in my roof. I have been negative only twice this year. Once I took 0.3 KWH from the grid and the second time 3 kWh

I hear what you say about batteries but they are now better than Tesla batteries.

I am still betting on solar

Plus the government is giving a 33% tax credit so imo it makes it affordable. According to my usage and what I pay each month to SDGE for just me and my wife was pushing $1000 per month. Perhaps it is a lot more affordable for you. For me it is a no brainer

My house is right on the fairway of our golf course and the roof is in s perfect direction. I've been using 15-25kwh over the past several week because of the cooler weather but I've been producing 60-70 kWh per day so I've been banking 40-50 kwh per day. I have banked over 5000 KWH since Oct

My ROI is 3.1/2 years.

I couldn't be happier. The company I went with is USA made and the oldest solar company in America. It's panels are on the Mars Rover. It has a 25 year bumper to bumper warranty andcas stated panels are 1.22 efficient

I'm waiting until end of this year as the battery development is indeed getting better. I'm a happy camper.