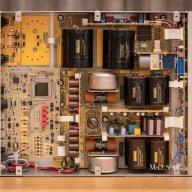 Feb 11, 2021
1,286
1,085
170
48
I was actually wrong above. It seemed confusing at first but now it's clear:
Anything with an amp (not a preamp) needs the Chassis Hub. Everything else is best with a Signal Hub (but a Chassis Hub will still work).
So if you can only fit one hub, and you want to ground an amp, then get the Chassis Hub.
Agreed that one hub with say 1-2 amp zones and 4-5 signal zones would have been ideal.