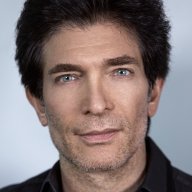 Site Co-Owner, Administrator
Jan 25, 2015
7,531
1,818
440
About 10 years ago I had installed an under-sink Culligan reverse osmosis ("RO") water filter system in my kitchen of the house that is being repaired. It was quite nice to have pure water readily accessible from a simple tap on the kitchen sink counter.
One day I came home to find my entire kitchen and part of the adjacent living room and part of the adjacent listening room flooded with water. Some part on the Culligan water filter broke and flooded the whole place.
I later learned that Culligan manufactured new reverse osmosis water systems with an additional five dollar part -- that would have prevented the flood I experienced. Unfortunately Culligan didn't bother to retrofit with this part systems already in the field.
After that pretty horrible experience I switched to bottled RO water.
It turns out that in the ensuing 10 years several companies have come up with completely self-contained, table-top, AC-powered reverse osmosis water filter machines.
We just received our SimPure Y6 RO/UV water filter machine. Although made in China, it looks like a pretty nice and well-made machine. And it seems to work quite well!
Several other table-top RO machines look more sophisticated and achieve better spec'ed RO filtration, but Tinka wanted a water filter which has a UV filter to kill any viruses in the water. This device claims to have that function.
Does anyone have any experience with table-top RO water filter machines?
Last edited: