I'm happy as a community we can get together and share our experiences with TAS/LMS about how to get things done. Even happier to learn another way to do the same thing, Bob. Most of what I think I know about LMS has been from clicking on various things and seeing what happens, rather than any systematic study of the LMS interface.
Here are some screenshots of how I've been saving albums (or tracks) to my library:
This is from the web-browser (192.168.1.xx:9000) version of TAS/LMS
1. Click on a track in the queue to open a dialog box. This track is from Tidal: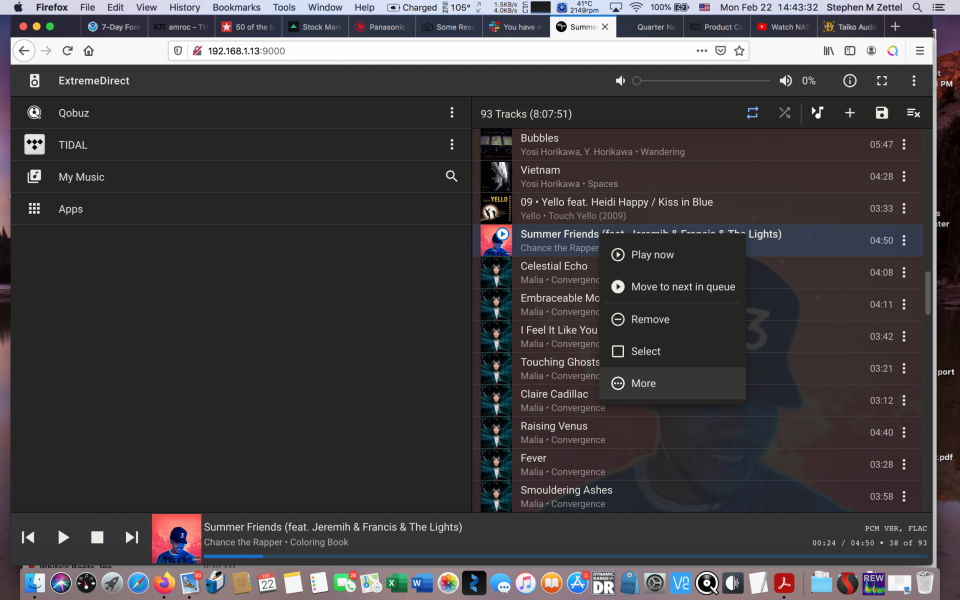 Clicking on "More" then changes the left-hand side of the screen to this:
Halfway down the list is "Save song to library". Clicking on that option then changes the left side of the screen to:
Clicking on the appropriate selection will add track, add album, or add artist.
Steve Z