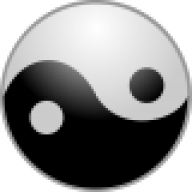 Jul 18, 2014
1,267
709
113
The Queyras Tharaud pairing last night later led me to their Brahms Piano and Cello sonatas (is OK) ... then this created for me an easy segue across to some more Brahms tonight after a sunlit and spacious day spent sailing the lake. Brahm's earthy, vast and magnificent German Requiem is for me something of a sea of calm and an expression of human richness.
After an initial intro to this Brahms via John Elliot Gardiner's very first recording of it soon it was the Otto Klemperer's, Dietrich Fischer-Dieskau and Elisabeth Schwarzkopf 1961 recording that became the one I best associate with it and has long since been very much a favourite. Brahms is the third B in the triple for me. Happy to go deep and dark into the night with any and all three of the biggy Bs.
Listening to it now. Still awesome.
I will later also look to the infinite stream for both the more recent Nikolaus Harnoncourt reading and even Gardiner's second go at the big Brahms mighty machine as compares but I expect/believe that my heart may always belong to this marvellous performance from Klemperer.
Last edited: