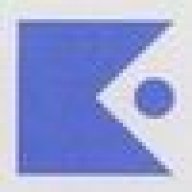 Apr 21, 2010
1,508
172
225
I drove my wife to the eye doctor today, we were very early so looking to burn up some time I asked if it was okay with her if I spent 10 minutes at Almas HiFi in Royal Oak, she said yes but stayed in the car.

Lone person running the store named Paul seemed surprised that I didn't know they gave up 3/4's of their store area.

He said sounds like you have not been in a HiFi shop in 10 years, the nature of the business has changed. They mostly do installations at people's homes - they go to the customer not the other way around.

Then we talked about Ann Arbor where there is still two good stores, and also went through the long list of competition long closed.

He said this generation is not much interested in anything beyond ear buds, but they are moving turntables.

Anyway, they have a beautiful Jadis tube amp for $3,500, Paul said the former importer in Ontario still services them.

They had a fair amount of used stuff and still rep Martin Logan, but the best reason to go in is to buy some records, both new and used (and talk shop).

Almas started in Dearborn, then had stores in West Bloomfield, Rochester Hills, Birmingham and of course Royal Oak (Michigan).

From five large well stocked stores run by three generations down to one location that is maybe a half store. They not sure if the 4th generation will carry on.

Feeling a little sad about it all. I bought most of my stuff from these guys, they were good guys.
Last edited: