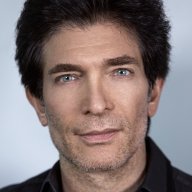 Site Co-Owner, Administrator
Jan 25, 2015
5,570
316
83
Thank you, Alex and Bob, for this background information.
The concept is that one figuratively "rips open" the bits encoded on the CD when one downloads a CD to a hard drive.
I find funny the words we audiophiles use to make our hobby seem cooler. We who love the hobby don't need to make it sound cooler to ourselves, and people outside the hobby will not find the hobby cool no matter what trendy words we adopt to describe what we're doing.
Last edited: