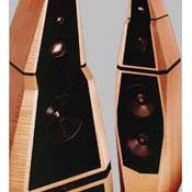 May 9, 2015
1,342
2,034
380
Nearly two years ago I started the following thread:
During the last months I have tried a lot of cartridges. As the "uber" High End" section of cartridges has passed the 10k price point now regular for the most manufacturers, I am not willing (and not able) to support this direction of "new" High End pricing, as the Cartridge is a product with a...

www.whatsbestforum.com
and received many direct mails about the different cartridges mentioned.
As some time has passed, my personal favorites have changed... according to my updated main gear.
My current "best" cartridge is the Etsuro Gold, which perfectly matches my set up.
I am using the Gold for the rare hours of full music enjoyment. But as I am spending many hours in my listening room the need for day to day cartridges for my turntable collection is always valid.
A good match to the different direct drive Turntables, like Micro Seiki DDX 1500, Technics SP-1000 MkIII, Kenwood L-07D, Denon DP75 and others can be found in the 4k segment.
As said in previous thread, the 4k plus/minus Cartridge segment shows already a complete picture of the music, without having to much of the compromises you still will find in the 1-2K segment.
During the last days I started the challenge to compare my current carts in use on one single tonearm, but with different headshells (some of the carts do prefer a different headshell than the other)
The following cartridges will be compared :
- Etsuro Urushi Cobalt blue
- Benz LP-S (MY2020)
- Hana Umami Red
- Allnic Amber
- Allnic Rose
- Kiseki Blackheart
- Phasemation PP-2000
- Phasemation PP-1000
In Germany this carts are between 3000,- and 4500,- eur recommended retail (incl Tax)
as cartridge prices do differ market by market, I am not comparing against the individual price point.
All carts were fitted to the Sorane SA-1.2 tonearm, using a Micro Seiki DDX 1500 turntable.
During the next days, I will write down my findings!