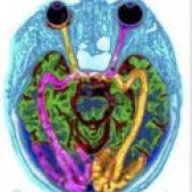 Apr 20, 2010
1,634
707
275
'Tis the season for thanks and for giving. I just wanted to take a moment to give some quick thanks to a several in our space that I have appreciated.
Dealers
(yes dealers, whose survival is paramount to the success of this hobby); Here are a few I've bought from this past year.
Alex Siufy at Alma Music in San Diego
Anthony Perrotta of Perrotta Consulting, CT.
Chris Venhaus of VH Audio in Wisconsin
Alex and Anthony are two of the best brick and mortar stores for gear as they are generous with their time and never make me feel that I am imposing. Who says you can't have price
and
service? With these guys, you can. Chris is my go to guy for parts. I've bought every kind of metal connector, plug and assorted minor items from Chris. He doesn't advertise and depends on word of mouth but his selection and service are outstanding.
WBF
A quick shout out to the many contributors who continually educate me and entertain me. Specific kudos to Steve and Ron for providing the platform and for putting up with us when we're bad!
Who do you want to give a "shout out" to?