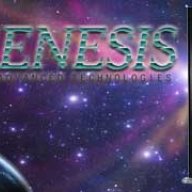 WBF Technical Expert (Speakers & Audio Equipment)
Hi Addicted. You are talking about 30 year old technology vs the latest. But you are also talking about 15x the price. Unfortunately, with the G-II, unless the previous owner has kept up with maintenance - changing out the power capacitors on his servo-amp, updating the midrange ribbon, etc. Or like what racerxnet has done to his G-II above, you are looking at a world of pain.

AUD20k is cheap..... but how much are you prepared to put into the speaker after spending that to restore it?

When Arnie Nudell was the designer, he only played orchestral music for his development. I found that his designs could not play rock, or big band jazz, or latin music convincingly. I took over design when he retired in 2006, and have improved things since so that the Genesis speakers can play every genre of music you can imagine.