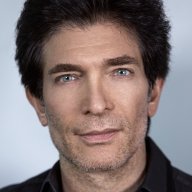 Site Co-Owner, Administrator
Jan 25, 2015
6,600
1,007
113
I understand. It is disconcerting.

Thanks to Qobuz I just played Billy Joel, Simon & Garfunkel and Night on Bald Mountain at 24/96 in my car. It isn't top tier vinyl or tape, but it sure is convenient!

By staying away from digital for 30 years look at the equipment and the technologies and the sound quality I can waltz into leisurely today for the first time!
Last edited: