Hello All,
Just dropping some pics of my new Bocchino terminated Sablon Audio cables before I install the four. I opted for the 'half way house' approach, ie. Bocchino IEC only whilst keeping the Oyaide P-004 plugs. This way I can at least afford some of the Bocchino flavour without going full King Sablon PC. In fact, anyone not using US plugs have this option to upgrade their cables this way. Did I say they were big? Well the Bocchino PLUG is twice the size of the IEC!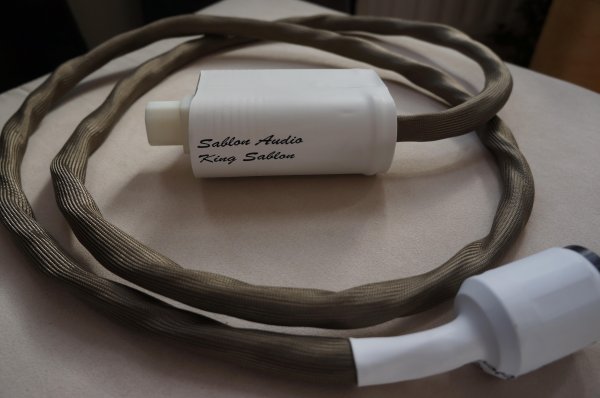 I have also added a King Sablon XLR IC to the mix and the XLRs are solid, beautifully made and by all accounts sound wonderful.
I'll let you know how I get on with them in a few weeks after burn in, which is said not to be as long as NCF plug burn in.
Blue58