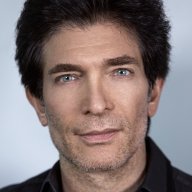 Site Co-Owner, Administrator
Jan 25, 2015
7,403
1,672
440
Literally every single vinyl aficionado loves direct-to-disc recordings.

This hobby supports numerous complex, fanatically perfectionistic, expensive, low-volume endeavors. ERC's projects come to mind.

Why isn't anyone bothering to record direct-to-disc today?

Of course it would be risky financially, but when has that ever stopped passion projects in this industry?

And if done properly the sound quality of the resulting LPs would attract many of our cost-no-object members to buy them.