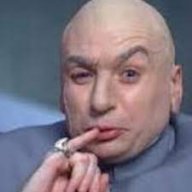 Site Founder, Site Owner, Administrator
Mar 31, 2010
28,717
730
113
Hi gents,

I have just accepted an invitation to replace Stillpoints U5s with U6s under my Zanden Transport PSU and Burmester 948 Ref Power Conditioner. I decided if I did not hear a difference in 30 seconds, they were going back in the box and off to the Distributor. Although I could trade in...it is expensive...and hey, how much better could a U6 than a U5 anyway? Subtle nuances were not where i wanted to focus time for something so costly.

I continue to learn about how important isolation, power, PSUs in particular are towards great, clear sound. The 8 U6s are staying.

HEALTH NOTE: I still use HRS Nimbus Couplers between the underside of equipment and the top of the Ultra 6s/Ultra Bases. That is a must-have for me in my system.

Nevertheless, improvements in bass and deep bass articulation...and when the bass notes get heavy...now, there is a lot less interference with the uppers and mids...the uppers and mids seem far freer of the bass hits which means you get clarity of both...particularly fun in deep house/electronic.

But equally, Glenn Gould gives a lot more balanced presentation in left hand and right hand on the pianos.

I am still finetuning placement underneath the Burmester as I found last time (and again now) that this matters a lot. But more than a pleasant surprise.
From what I recall when I used Stillpoints the Ultra 6!s were recommended only for under speakers