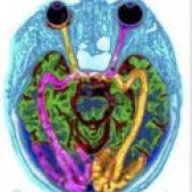 Apr 20, 2010
2,064
1,595
670
When I first heard Masterbuilt cables, it was in a system that I was very familiar with, namely at the home of our fearless leader, Steve. I have heard Steve's system in many incarnations over the years, but there was an allure with a full loom of MB ultra that I found compelling. It's always hard to know what benefits are attributable to what piece, but nonetheless, I started acquiring some MB cables one piece at a time. I began with the Ultra speaker cables and their superiority over my previous MIT 90.2's was significant and quite pleasing. (At the time I was using Spectral 400 monoblocs and while there is certainly a school of thought that says you should drive Spectral amps with MIT cables, I think that's a lot of nonsense. But let's defer deeper conversation of that topic for now, other than to say that the MB Ultras speaker cable with the Spectrals sounded darn good!)
Next up was the MB USB cables on my Meitner DA2 and I'm afraid I was not as pleased. I felt it was less than satisfactory, giving a slightly fat sound to the bottom end and nothing as natural or well defined in the mids and highs as my reference Stealth Select-T USB. Conversations with Leif Swanson cautioned me to withhold judgement since he suggested that the USB cable could not be adequately judged unless I was running a full loom of MB cables.
So, after some trepidation, I sold my multiple runs of MIT SHD interconnects and bought some MB Ultra interconnects; 1 pair for the Meitner DAC and/or ASR phono to VTL pre; and the pocketbook killer, a 9m run from VTL pre to the amps (was Spectral 400, now Soulution 511 monos). Here's where things became difficult for me as the sound initially did not exactly have me jumping out of my skin. To make a long story somewhat short, I suspected the reason for my consternation may have been because I ordered the Ultras with their standard rhodium Furutech connectors. This went against my better judgement but on the other hand, I heard these cables at Steve's and they sounded quite good. To cut to the chase, I now think that this was because Steve's system was a complete Lamm system and it is now my opinion that is the reason I had no strong objections to anything I heard there using an all MB loom. In fact, it sounded excellent. But that certainly was not the case in my hybrid system.
I then took the unusual step of sending my MB Ultra ICs back for retermination with Furutech gold XLRs in lieu of the rhodium interconnects. Even though it was only for source equipment, the change was dramatic. Finally, I was getting to at least partially hear the magic of the MB cable interconnect minus the top end liabilities I had with the rhodium connectors. That change prompted the next obvious step. I then sent back my long 9m interconnects for retermination as well. But this time, rather than opt for the Furutech gold XLRs, I used Carmine Bocchino's amazing "BAXLR" connectors. (See Gian and Tang's posts re the Kuro cables that also use the Bocchinos.). It didn't take but a few hours after re-installing them to generate a huge smile. Finally, I was able to achieve what I had hoped for with MB interconnects whose sound was, in my opinion, deeply marred by the rhodium interconnects. After living with both the gold plated and silver plated Bocchinos for several weeks, I can't say enough good things about either, but particularly the Bocchinos. To begin, the criticism against many silver -plated products is that the plating is generally nominal; usually 2-3 uM. Carmine feels strongly that for silver plating-over-copper to be superior sonically, it has to be plated with to a thickness of at least 9 uM, as his are. I haven't heard other silver plated XLRs, but there is no question in my mind that his are sonically excellent and it's easy to say the best I have heard. (but that's kind of a dumb remark as I've only heard them on MB Ultras so I have no comparator cables by which to judge). Sonically, they can be characterized by providing not only immediacy and transparency, but
body
and in particular,
great palpability
that I found very satisfying because it brings me a step closer to the real thing (Ok, maybe a half step, or a quarter step, but it's definitely something closer!)
Allow me to provide 2 examples of what I hear with these in comparison to what I hear with rhodium connectors. The first is the sound of cymbals. The cymbal is generally thought of as an instrument that elicits a lot of high frequency sounds, but in fact, it is a very rich instrument with fundamentals that can extend to the lower treble and upper midrange. A good jazz ride cymbal has two distinctive sounds. The first one is obvious. It is the sound of the stick hitting the cymbal. But the second one is the "wash" as drummers describe it. It is the sound of the cymbal resonance after the strike. It is among the hardest sounds to reproduce on a good stereo. The sound of cymbals, more than any other instrument, is why I cannot listen to rhodium receptacles or cables. The cymbal strike is often well done but it is the cymbal wash that disappoints. It is in reality a rich sound with resonance and air. The Bocchinos and to a large degree, gold connectors, get the timbre right as well as the air. Rhodium conveys the timbre incorrectly to my ears, and the "air" is poorly conveyed as a plastic colored sheen that makes me grimace. Two good examples are in the albums Art Pepper Meets the Rhythm Section and Art Blakey's Caravan. If you think the ride cymbals on these albums sound correct with rhodium interconnects, that's fine. But for me, they are just not as believable as the real thing as the MBs that use gold or Bocchino XLRs. Example number 2 is easy and very basic. Solo piano. The 45 rpm Direct Disc of Ikuyo Kamiya's Appassionata Sonata by Beethoven recording (RCA-RDCE-4) is great example, but so many other great piano recordings are readily available for the comparison. The sparkle of notes of the treble register is what rhodium simply gets wrong, and again to my ears, Furutech Gold or Bocchino Silver connectors allow the MB ultra to provide unequalled midrange timbre, superb definition and a
tremendous natural sound
that extends all the way upwards to the range that rhodium cannot equal. I admit I am biased as I have a 1922 Steinway in my music room and all I can say is that when listening to a reproduced piano, the Bocchino/gold connectors convey a sound that far more mimics of the sound of a piano in real life compared to rhodium connectors. Want a 3rd example? Try the sound of the celeste in the Dance of the Sugar Plum Fairies on RCA's Royal Ballet (arguably the best RCA Living Stereo release- why can't they make records like this anymore? But I digress…) Speaking of diversions, here's another as long as we're on the subject of the Sugar Plum Fairies.
As far as the bottom octave, all 3 metal connectors do quite an excellent job, but I would give the Bocchino's a slight edge in extension and again, palpability – the feeling that the instrument is more "in the room" than the other connectors.
As far as I know, I am the only person thus far to test Furutech rhodium, Furutech gold, and Bocchino silver XLR connectors on MB Ultra interconnects. The results are unambiguous, at least for me. I would frankly, never order these cables with rhodium connectors. I don't consider them bad, rather, I consider them unlistenable however I must add the caveat I mentioned earlier pertaining to the sound of these cables in Steve's system where they are being used with excellent tube gear and perhaps in that setting, they might be satisfying to many. As we know, in audio it's all a matter of compatibility and personal taste. Chocolate, vanilla and strawberry. "You pays your money and takes your choice" is the old saying I learned from Paul Heath and it is nowhere truer than it is in gear selection including cables. No need to write and tell me I have a case of cranio-rectal inversion just because I don't like the sound of rhodium connectors on MB Ultra interconnects. I already know that! But my conclusion nonetheless remains firm. If you want to hear the MB Ultra at its finest, which is to say its drop-dead gorgeous and glorious best, you really should listen to them with Carmine Bocchino's BAXLR connectors.
http://www.bocchtech.com/bocchinoaudio/baxlr.htm
"
Free at last, Free at last, Thank God almighty I am rhodium free at last."
One word of caution- make sure your gear can accommodate the BAXLR's as they're monsters, and you should check the width of the space you have between connectors to make sure they'll work. I'm not sure I need any more interconnects (thank goodness) but if I did the Ultras with Bocchinos would be at the top of my very short list.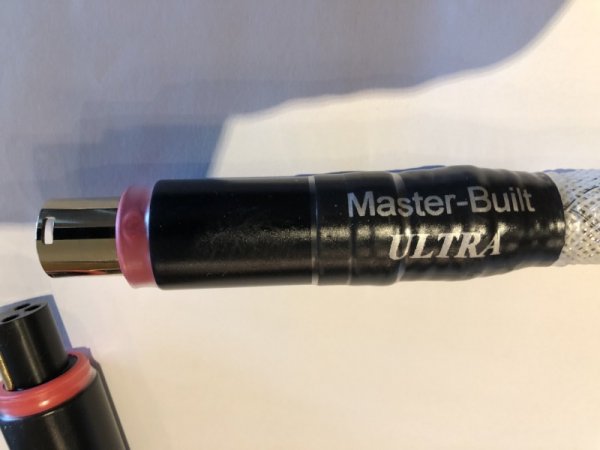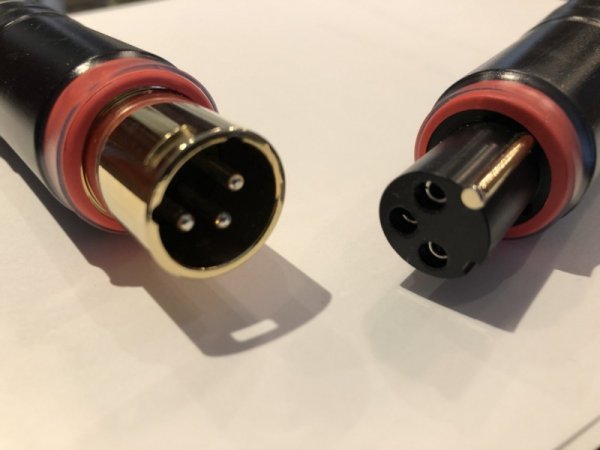 Last edited: