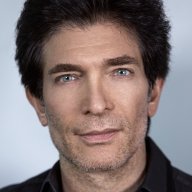 Site Co-Owner, Administrator
Jan 25, 2015
8,005
2,409
680
. . .

On the other hand, when ddk announced his new AS2000, did people on forums speculate about the value of his turntable relative to other flagship turntables, especially before anyone had had a chance to hear it yet? . . .
If I remember correctly, of course people did. It is fun to think about new designs and new products. People wondered how it may compare to the Air Force One Premium in same price range, for example. People certainly speculated about the platter air suspension versus other kinds of platter supports. People certainly speculated about David's philosophy of extreme mass versus other turntable design philosophies. People certainly discussed belt drive versus direct drive versus idler drive.
Separately, of course you are completely correct that nobody knows anything, and all of the speculation is merely a fun waste of time and ink, until people hear the product and make a personal and subjective evaluation of it.