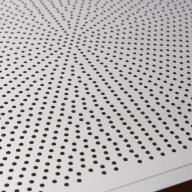 Feb 10, 2017
1,504
2,144
320
ps. Just please do not overload TAS with to much funcionality.
We dont want it to compromise the SQ.
Hi Kris,
Thank you for your kind words. You can rest assured every piece of code is verified by ear. As an example we tested a whole range of existing protocols/services just for remote control app communication and Wilson ended up coding his own from scratch as it was the only way to get a non malicious interface. If there is functionality you would like to have which we cannot render inaudible we will add a slider to optionally disable it.