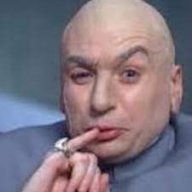 Site Founder, Site Owner, Administrator
Mar 31, 2010
35,972
7,296
2,095
Well I am happy to report that the update is complete and everything is functioning including our advanced search "Elasticsearch" that will search down to three characters.

Things look a little different and we like the old ding bats and are endeavoring to replace the new ones with the ones we previously had

It will take us a few days to clean up and change some of these features but I am happy to report that as best I can tell we lost absolutely no data in the update

So going forward please use this thread to report any issues or suggestions

I noticed that each user name now has all of their data expanded under their usernames with an option to collapse the data. I prefer the old way where the default shows the member's data collapsed with an option to expand it.