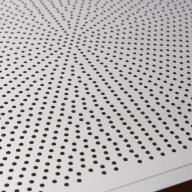 Feb 10, 2017
1,409
1,815
260
Hello Emille,
Ultimate Audio in Lisbon where I live, Miguel and the guys there are fantastic, very accommodating and always a real pleasure to deal with, unlike many high end dealers in my experience.....I have heard some amazing systems in their rooms.
Indeed they just received one this week. They are a pleasure to deal with as a manufacturer as well!
Fingers crossed you are up and running soon, guess my options are to wait a year or two for a used Extreme or in all likelihood get the Mini, I have also thought of a used SGM Evo, but not sure how far that is behind the Extreme/Mini !, just want to find a great match for my DAC which I think is easily a match at the price point and if not better than a few other three letter DAC manufacturers (one either side of the pond) that I have.

regards
Glenn
I'm afraid the EVO is significantly behind both, but it does still sound very good imho, especially with DSD dacs.